The Ten Commandments
6 I am the Lord your God, who brought you out of the land of Egypt, out of the house of slavery;
7 you shall have no other gods before me.
8 You shall not make for yourself an idol, whether in the form of anything that is in heaven above, or that is on the earth beneath, or that is in the water under the earth.
9 You shall not bow down to them or worship them; for I the Lord your God am a jealous God, punishing children for the iniquity of parents, to the third and fourth generation of those who reject me,
10 but showing steadfast love to the thousandth generation of those who
love me and keep my commandments.
11 You shall not make wrongful use of the name of the Lord your God, for the Lord will not acquit anyone who misuses his name.
12 Observe the sabbath day and keep it holy, as the Lord your God commanded you.
13 For six days you shall labour and do all your work.
14 But the seventh day is a sabbath to the Lord your God; you shall not do any work—you, or your son or your daughter, or your male or female slave, or your ox or your donkey, or any of your livestock, or the resident alien in your towns, so that your male and female slave may rest as well as you.
15 Remember that you were a slave in the land of Egypt, and the Lord your God brought you out from there with a mighty hand and an outstretched arm; therefore the Lord your God commanded you to keep the sabbath day.
16 Honor your father and your mother, as the Lord your God commanded you, so that your days may be long and that it may go well with you in the land that the Lord your God is giving you.
17 You shall not murder.
18 Neither shall you commit adultery.
19 Neither shall you steal.
20 Neither shall you bear false witness against your neighbor.
21 Neither shall you covet your neighbor's wife. Neither shall you desire your neighbor's house, or field, or male or female slave, or ox, or donkey, or anything that belongs to your neighbor.
Charles Spurgeon, write Perpetuity of the Law of God, pp. 4-7.
Ten Commandments from the Bible
A Puritan Catechism Ten Commandments Compiled by Charles Spurgeon Charles Spurgeon complied the below catechism information on the Commandments for the Puritan Catechism.
---
Q. What is the sum of the ten commandments?
A. The sum of the ten commandments is to love the Lord our God with all our heart, with all our soul, with all our strength, and with all our mind; and our neighbor as ourselves (Matt. 22:37-40).
---
The Decalogue is another name for the Ten Commandments
For free Sunday School information about America and our Christian Heritage, vistit: America Christian Heritage History
Those drunk drivers often have a funeral and need florist supplies. Florist Supplies
Ten Commandments bring you these Bible verses:
Matthew Chapter 24:5-8
5 For many shall come in my name, saying, I am Christ; and shall deceive many.
6 And ye shall hear of wars and rumours of wars: see that ye be not troubled: for all [these things] must come to pass, but the end is not yet.
7 For nation shall rise against nation, and kingdom against kingdom: and there shall be famines, and pestilences, and earthquakes, in divers places.
8 All these [are] the beginning of sorrows.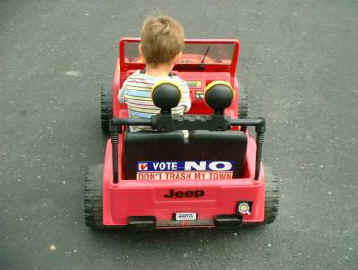 Against Drunk Driving